Com uma simplicidade incrível o Tranny é o hardtail de carbono mais polivalente do mercado.
Com um equipamento pensado em proporcionar uma bicicleta da fiável, robusta e funcional mas com um preço comedido esta montagem SLX é uma exelente opção para teres uma bicicleta de montanha de alta qualidade e sem limitações.
Atributos:
* Utilização: XC-Racing, CrossCountry, Trail
* quadro integralmente construido em Carbono
* Peso do quadro 1220 gramas em tamanho M
No Sea Otter 2010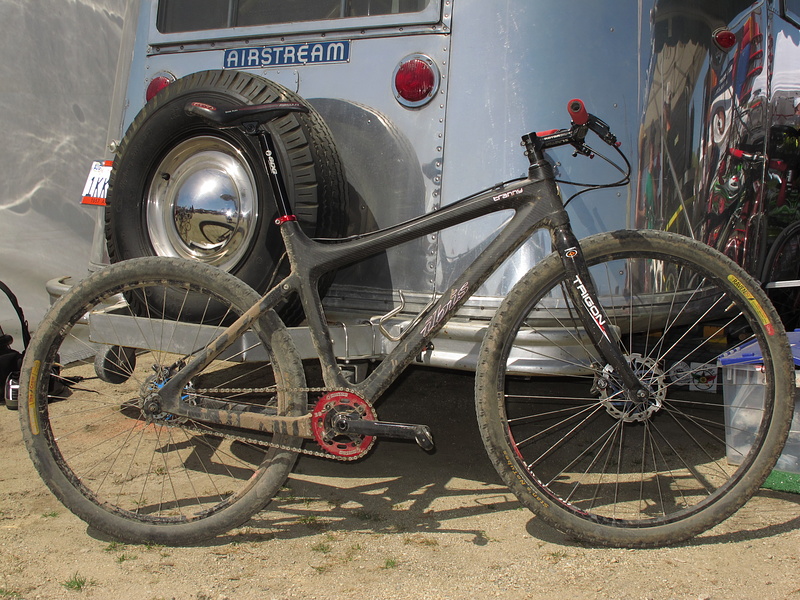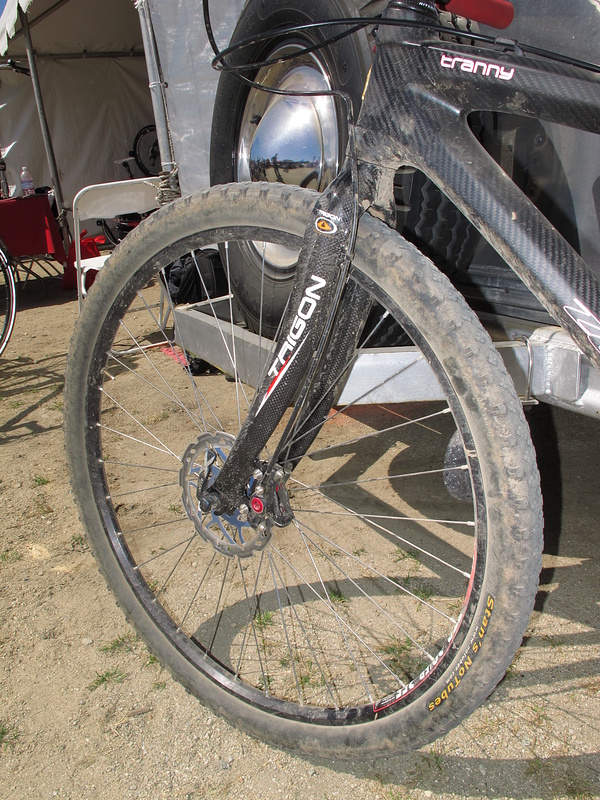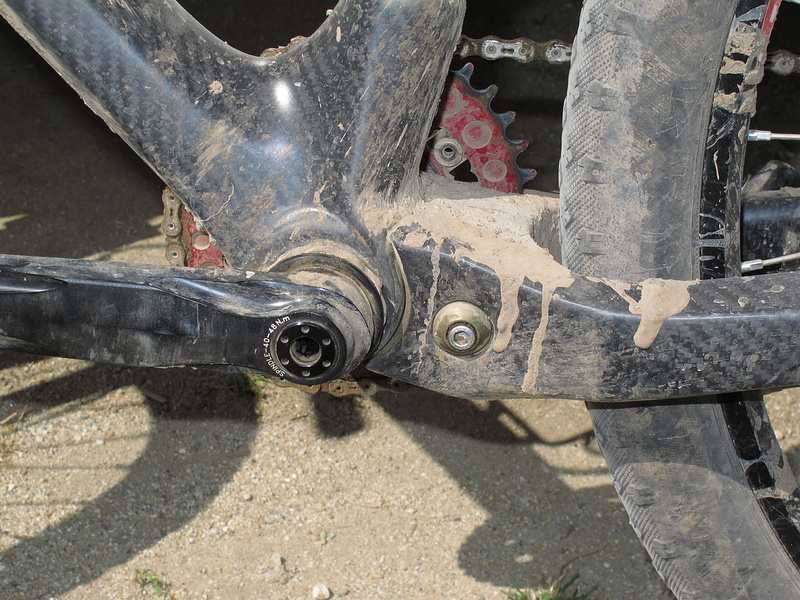 Foi feito um teste na revista Inglesa
What Mountain Bike
"
A well sorted and fast trail hardtail with unique travel and transmission versatility, but pricey
"
"
At first glance, this looks like just another carbon hardtail destined to clog up the top end of the market without much to set it apart from the competition. However, closer inspection reveals Ibis are playing a clever game of two halves with the Tranny.

Ride & handling: Sorted trail hardtail that'll make excess baggage charges a thing of the past

Hidden at the head of the frame's huge wishbone chainstay section is a 'Slot Machine' socket that corresponds to a square tang extension on the back of the bottom bracket shell. This allows you to stretch or shrink the chainstays to the required length and then retighten the locking bolt to fix it all in place.

If you also undo the bolt on the seatstays, you can pull the whole rear end off, reverse it round the mainframe and avoid paying extra baggage allowance for a bike box. At jut 1,350g for the frame, you might even get it on Ryanair!

Previous 'folding bikes' we've ridden have been more about the fold than the ride, but that's not the case with the Tranny. For a start, there's no obvious trace that it's a folder in the looks or the ride. Ibis say that it can creak if it gets really dry and dusty in the 'Slot Machine' overlap, but a thorough clean sorts that out.

Feedback from fellow tester Justin Loretz confirms that there are no problems running the Tranny in grimy UK conditions, and we certainly didn't have any issues after we played around with the back end. The box design means it's easy to keep accurate rear wheel alignment, singlespeed setups we've seen look neat, and geometry sniffers can change chainstay length and rear stability to suit.



The key thing about the Tranny is that the ride is equally solid and versatile too. While you could go sub-20lb with a super-light getup, it's not in the same super-light league as the Scott Scale, Cannondale Flash and co. Even on our 25lb bike, though, there was no shortage of acceleration from the stout rear end and you can really rip it out of turns and up the climbs.

The front end is equally tight, with the big head tube and screw-through fork letting you really twist the knife into corners. The 70° head angle means it's not threatening to fling you over the front all the time either, although we suspect a 120mm forked Tranny would be an absolute trail beast.

The ride quality of the frame definitely suits aggressive trail work too. It's by no means soft and twangy, but the carbon layup definitely sucks some of the buzz and belligerence out of the trail. It didn't spook and ricochet around anywhere near as much as lighter pure racers we've ridden on the same Nevada trails either. It's also relatively quiet for a carbon bike, with no obtrusive chatter and clatter.

This all combines to increase your confidence and we were totally happy riding it 'loose' and taking more liberties with lines rather than tip-toeing through the technical stuff. Being slightly smaller than average sizing grades (medium has a 17in, rather than a 17.5in or 18in, seat tube) also meant our sample bike felt compact and agile rather than stretched and stressed when it came to the tight stuff. Bear sizing up in mind if you do want more of a stretch though.

A couple of rides in the desert are no substitute for a full winter of grinding through grit, but Justin will get back with a long-term review. So far the Ibis Tranny is a versatile all-rounder: tight, muscular, responsive and well balanced, and its unique transmission and travel tweakery tricks don't compromise the tough, trail-ready ride character.



Frame: Creak-free and muscular chassis that's hard to peg as a folder

The Tranny is very much an Ibis in look and feel, and despite being designed around a 100mm-travel fork, it's no willowy whippet. The oversized head tube gets extra reinforcing material top and bottom, with the rounded polygonal maintubes splicing away from a shared front box section. The large diameter seat tube keeps it stiff under the saddle too, only bottlenecking down for a brief section to meet maximum front mech clamp size requirements.

There's a cage clearance notch moulded above the bottom bracket though, and we like the way the bottle bolts span the mech band, rather than sitting awkwardly above it. It was a particular bonus on our medium frame, where big tubes and sloped format put inside frame space at a premium.

The removable top tube gear cable guides are neat too: the brake and gear stops fit together but are individually removable so you can whip them off in a jiffy should you wish. Another notable little touch is the bottle opener on the singlespeed version of the switchable dropout.

There's an alloy chain grind plate to protect the chainstay head, plus a red anodized seat collar to add some snap. Copper or Granny Smith apple green colours add sheen to your machine or you can go under the radar with the naked matte finish of the bike we tested.

The SRAM X.9 build tested here is a US specification but UK distributors 2Pure can provide a Shimano SLX- or XT-based build kit as well as just the frame. CrankBrothers wheels, seatpost and a top-of-the range Fox 32 F100 RLC fork with corner carving 15mm screw through-axle can all be added as options.
"
Last edited: